Though an argument can be made for reducing the amount and frequency of meat in our daily diet, a lot of people aren't ready to turn their backs on meat altogether. I'm one of them. I definitely have plenty of days that end up – often unintentionally – being vegetarian, and sometimes I even set out to do it. But I'm what's called a "flexitarian" – I favour a plant-based diet in general, but still recognise that sometimes, nothing satisfies like a juicy, perfectly grilled steak. There's just something about a beautiful cut of quality beef. But for me, a good steak is an indulgence, not an everyday thing. And it's not just the shift towards a plant-based diet, either: Many times, a good steak makes a good-sized dent in the wallet, too.
But one company is setting out to change that… to make quality meats more affordable, easier to enjoy, and just generally more accessible to Malaysians. And at new start-up eatery Just Sear, the selection isn't limited to just premium beef, either. There's a wide range of quality meat-centred products to choose from, and whether you dine in or follow their outlet name and take home the meat to "just sear" it, you're in for a tasty treat.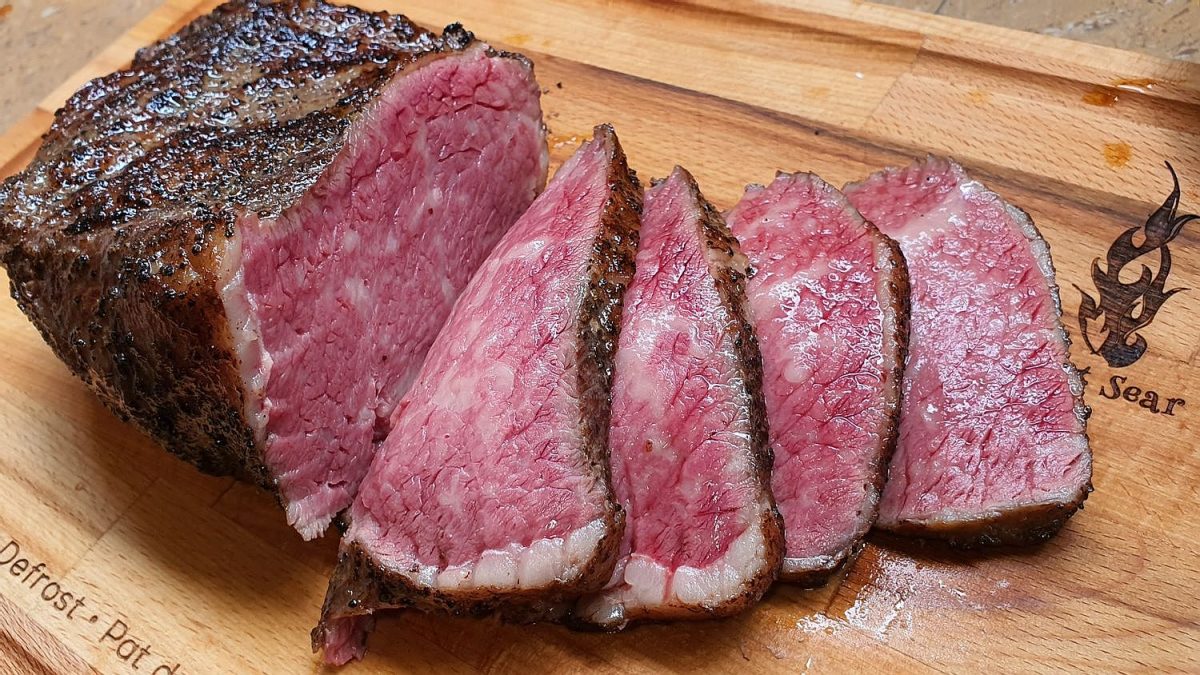 We've only been briefly introduced to the concept following the soft launch, but so far, for those days when only meat will do, Just Sear is a great choice for quality and affordability. And if you're on a Ketogenic diet plan, this is a place with which you'll definitely want to acquaint yourself.
By cutting out the middleman, sourcing directly from suppliers, and selling straight to consumers, Just Sear have made eating premium steaks more affordable, opening up the delectable dish to many more hungry carnivores who want to enjoy the indulgence of a good steak.
But it isn't just price. Through extensive research and trial-and-error experimentation, Just Sear developed a quick, easy, and fun way to cook red meat – even the most novice cook can produce restaurant quality steaks without breaking a sweat. As the product is delivered pre-cooked and frozen, customers need only to defrost, pat dry, and – you guessed it – just sear the meat. Within minutes, customers will be rewarded with gloriously delicious steaks, at home, and at a fraction of the price.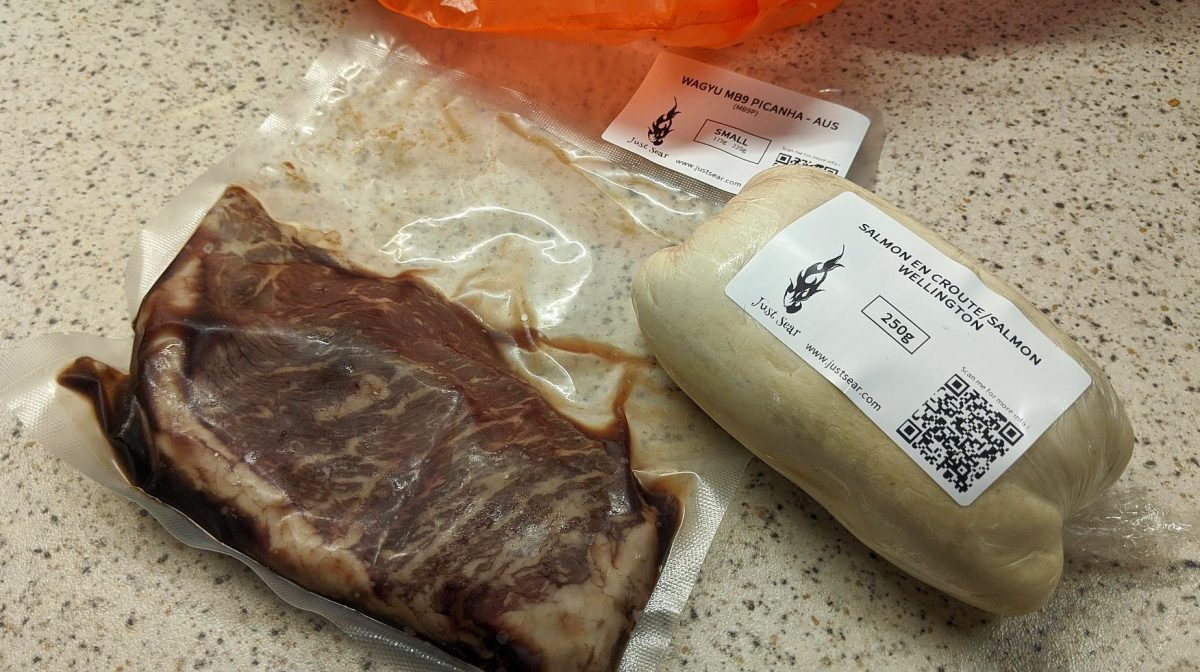 "Many people think that good quality steaks have to be expensive and can only be found in the fanciest of restaurants," explained Just Sear's co-founder, Saheran Hamid, "This couldn't be further from the truth, especially now with Just Sear. You don't have to brave going out to a restaurant, especially amidst this on-going pandemic, and you don't even need to break the bank for a gorgeous piece of steak. Just order from us, spend mere minutes to sear the steaks, and then savour every bite from the comfort of your own home."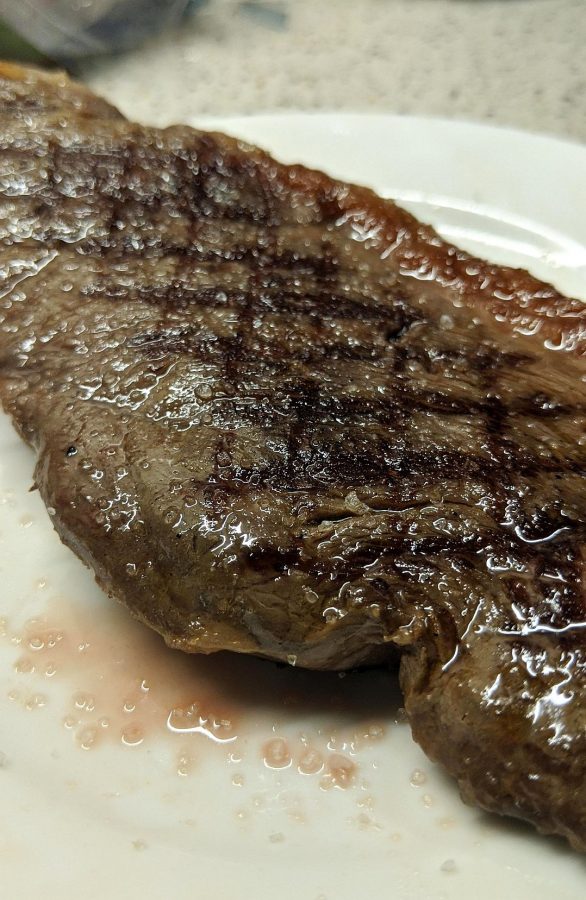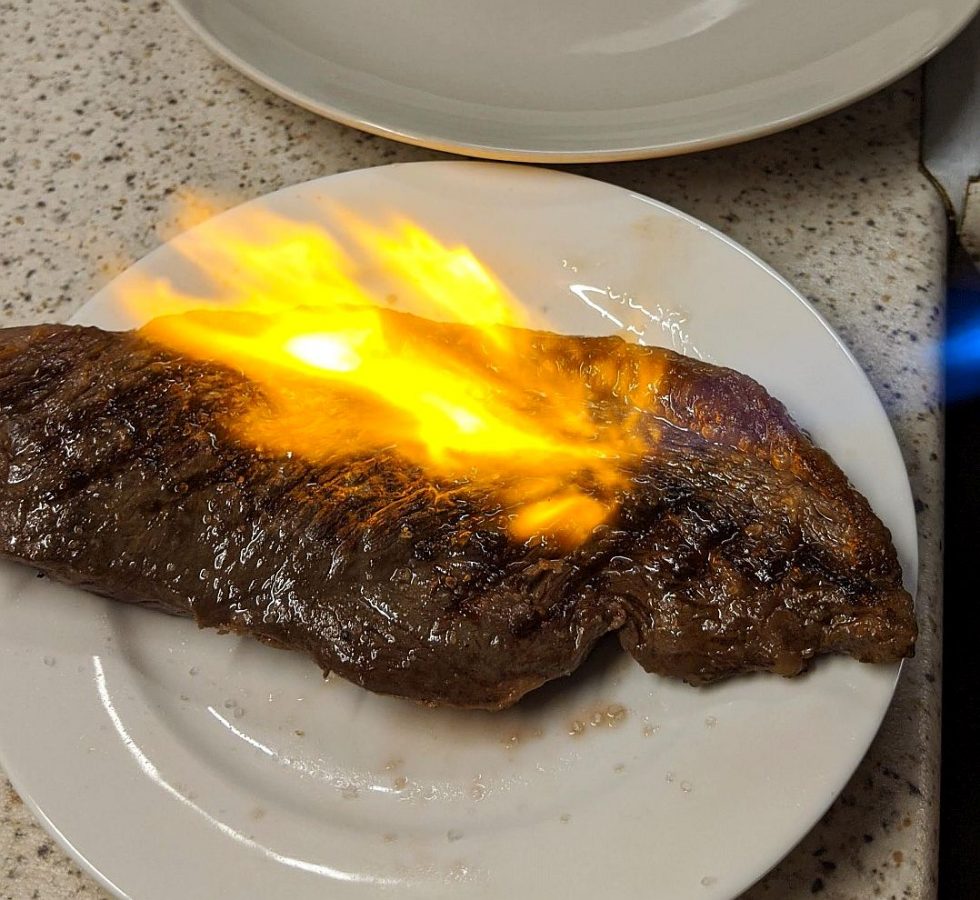 So we tried one of the Wagyu Picana steaks and a Salmon Wellington. It's easy to recommend both, though we'd aim for a thicker steak ourselves next time. But wow, everything they say is accurate. It's easy, a bit on the fun side (there are a number of handy YouTube videos to guide novice cooks), and the results are terrific. We used a simple grill pan on a gas cooker to get those lovely grill marks on the steak, rested the steak for a couple of minutes after the searing, then finished it off with a quick blast from our kitchen torch. We then added some side dishes, including a homemade chimichurri for the steak (and a nice red wine, naturally). We felt that their calling the product "restaurant quality" is pretty true, though that of course depends on which restaurant you're comparing it to. But the flavour was excellent, the pre-cook temp of the steak was spot-on (medium-rare), and for the price and ease of preparation, Just Sear's steaks really hit the mark.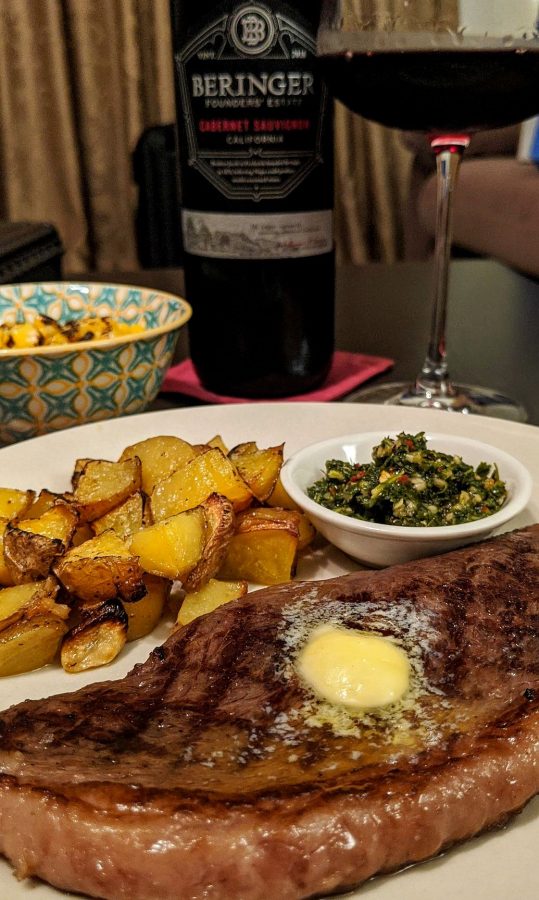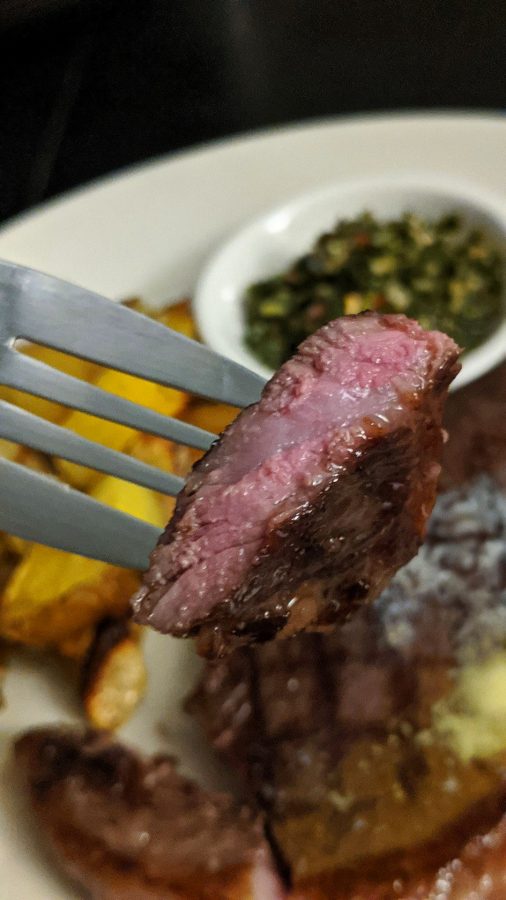 Their Wellingtons, however, are on another level entirely: We cannot recommend them highly enough! Though we want to go back and try the other different types (beef, chicken, lamb, oh my!) – the one we ordered (salmon) absolutely rocked! We thawed it out, cut a lattice pattern in the crust, brushed with egg wash, and sprinkled it lightly with sea salt, dill, and paprika. A quick pop in the oven, and the results were most assuredly "restaurant quality"! A thick, succulent filet of healthy salmon is never a bad choice, and wrapping it up in a puff pastry makes it even better! We're very keen to try the Just Sear Beef Wellington with the classic mushroom duxelles treatment.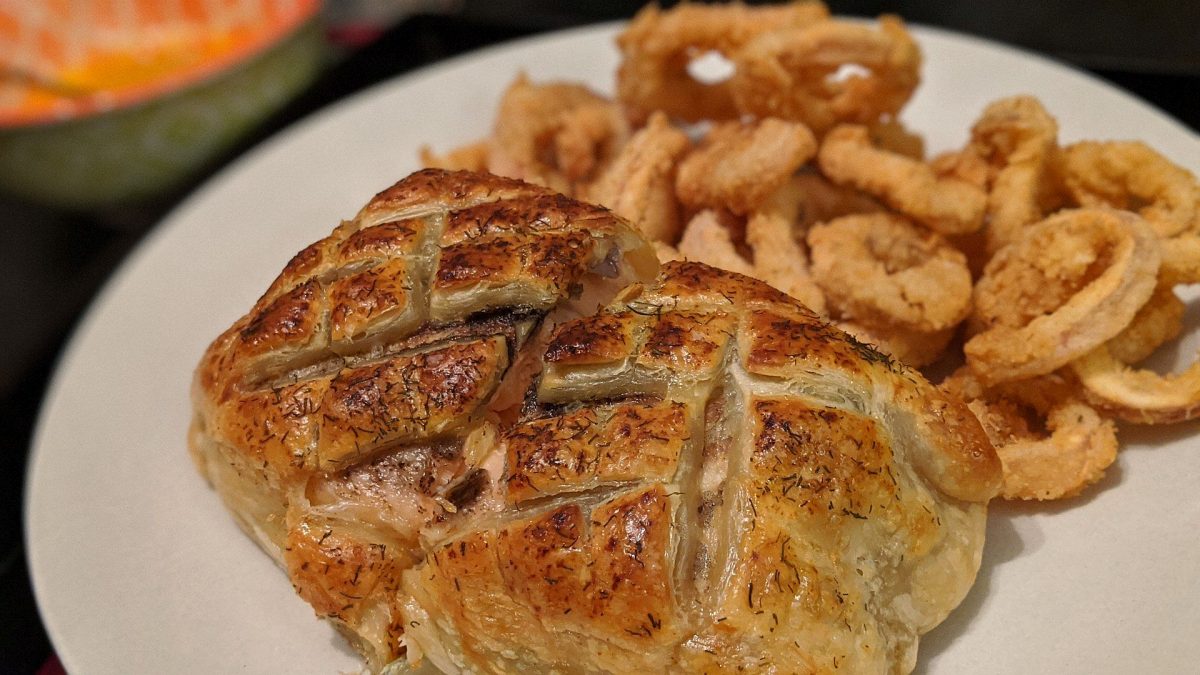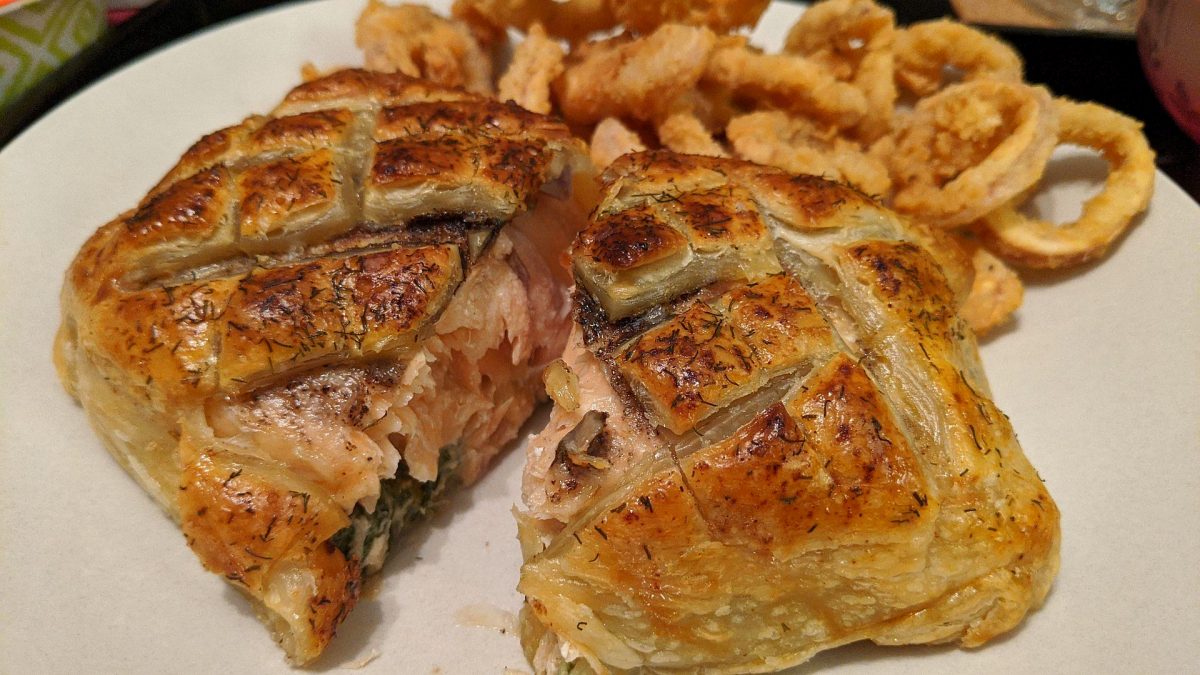 We expect to try more from Just Sear to round out a more comprehensive review, but our initial order was quite promising. The presentation lacked a little (we got delivery), but it's better than having the product sent over in a pile of paper and plastic and cardboard boxes. The minimalist packing is at least eco-friendly and surely helps keep costs down. And we can't argue with the results on the plate!
Head over to www.justsear.com and check out their indulgent menu and give a thought to treating yourself to a great steak soon!
__
Article appeared in Eat & Drink KL
https://www.eatdrink.my/kl/just-sear-steak-satisfaction-made-easy/